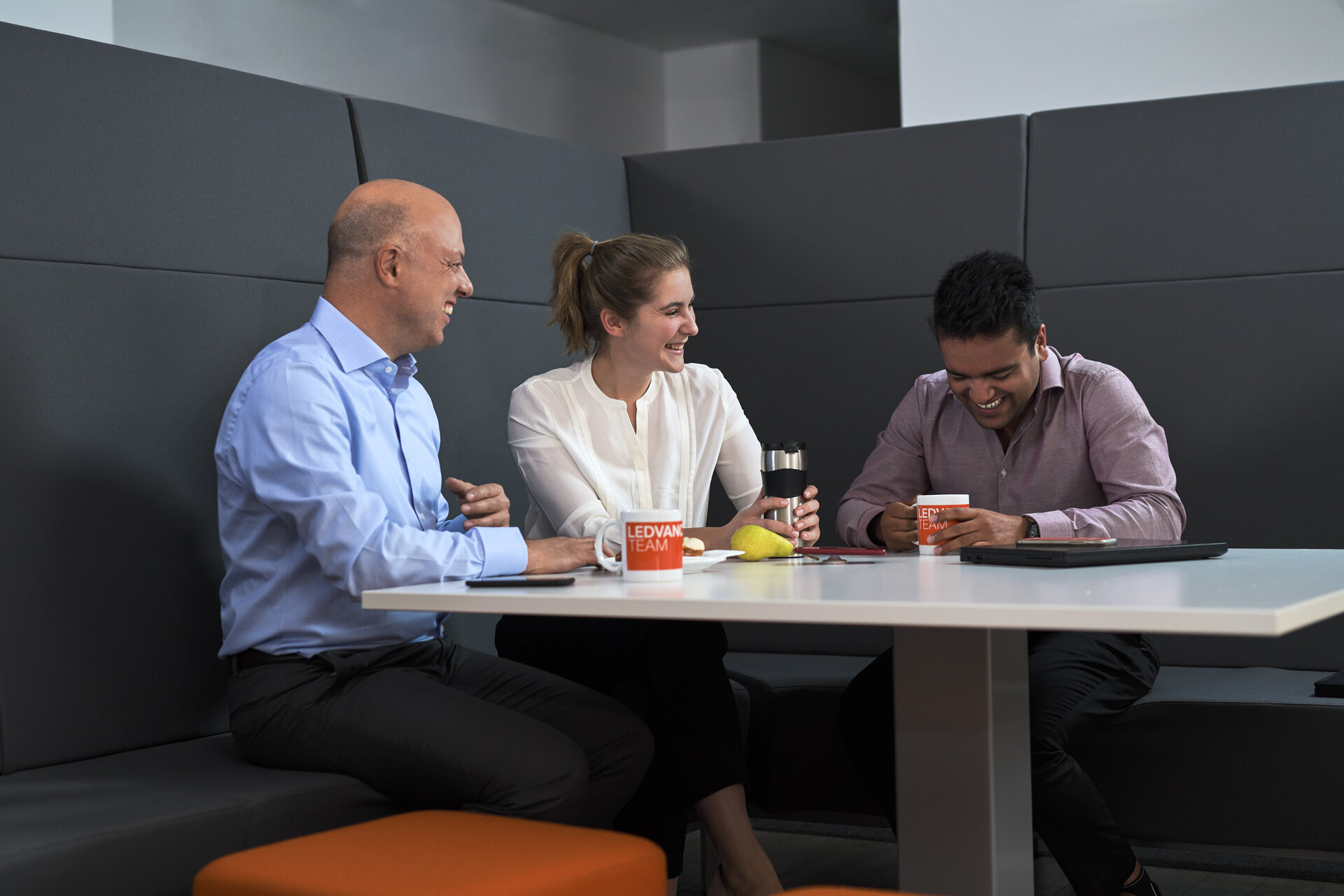 1. As a global market leader in general lighting, we enthusiastically develop future-oriented and efficient lighting products that enrich life through beauty and comfort.
2. With us you benefit from our 110 years of expertise – combined with the upbeat and dynamic atmosphere of a young company.
3. We respond to changes in our industry with enthusiasm and a zest for action.
4. We regard teamwork, the sharing of experience and mutual support as the key factors behind our success.
5. Your proactive ideas are highly appreciated and you can make a noticeable contribution to our corporate success.
6. Cooperation across national borders and disciplines is an essential part of our working culture and lateral thinkers, rethinkers and doers are all welcome.
7. We actively support you in your professional and personal development through our many individual learning opportunities, Open Mentoring programs and leadership schemes.
8. We are a company that places great emphasis on work-life balance: flexible working hours, home office or our family service – we provide ideal conditions for you to combine family and career.
9. We reward your commitment and performance with an attractive overall compensation package, including various extra benefits such as employer-financed pension schemes, a canteen allowance and special rates for employees.
10. Our wide spectrum of fitness and health activities promotes your well-being.