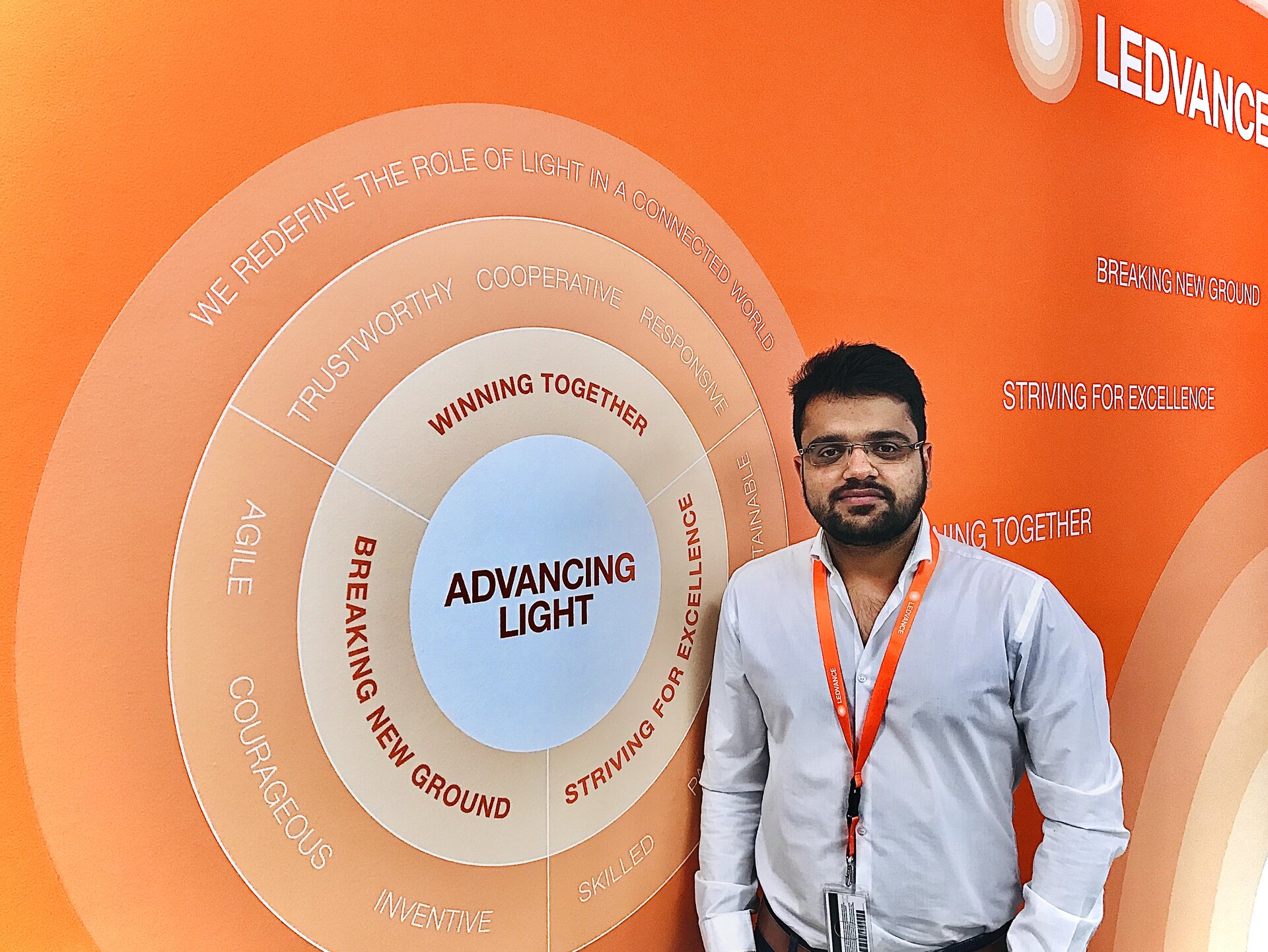 2. What is your favorite LEDVANCE product and why?

I am a huge fan of our SMART portfolio: I simply like the idea of controlling light with the Amazon Alexa or an Apple Home Kit, etc. I'm convinced that this is the future of the lighting industry because system connectivity enables customers to use products interactively, and also enhances customer retention.

3. What do you look forward to when you go to work in the morning?

I am convinced, if I am doing the right thing, in a right way, my work will give me real excitement every day! My passion for filament LED lamps supports me in this attitude.
Additionally, or at the end of the day, it is also because of the people I work with. The friends I have made over the time. Sharing a good laugh with them really makes my day and makes me want to come in the next day.

4. If you had three wishes, what would they be?

First: I really wish to win a Nobel prize someday. Although I know, it is just a vague dream.
Second: I wish to learn, read, write, speak all mostly used languages in the world so that I can communicate with people in their mother tongue.
Third: I wish to travel the world and experience different cultures and nature.

5. If your life were made into a movie: Which actor would play you?

It would be Ayushmann Khurrana. He is quite a versatile actor and has portrayed the roles of a common middle-class man quite nicely.

6. How does a perfect weekend look for you?

A perfect weekend for me is watching a cricket match with my family and friends. Of course, my home team would score the winning runs! Rounded off by my most favorite food delights.