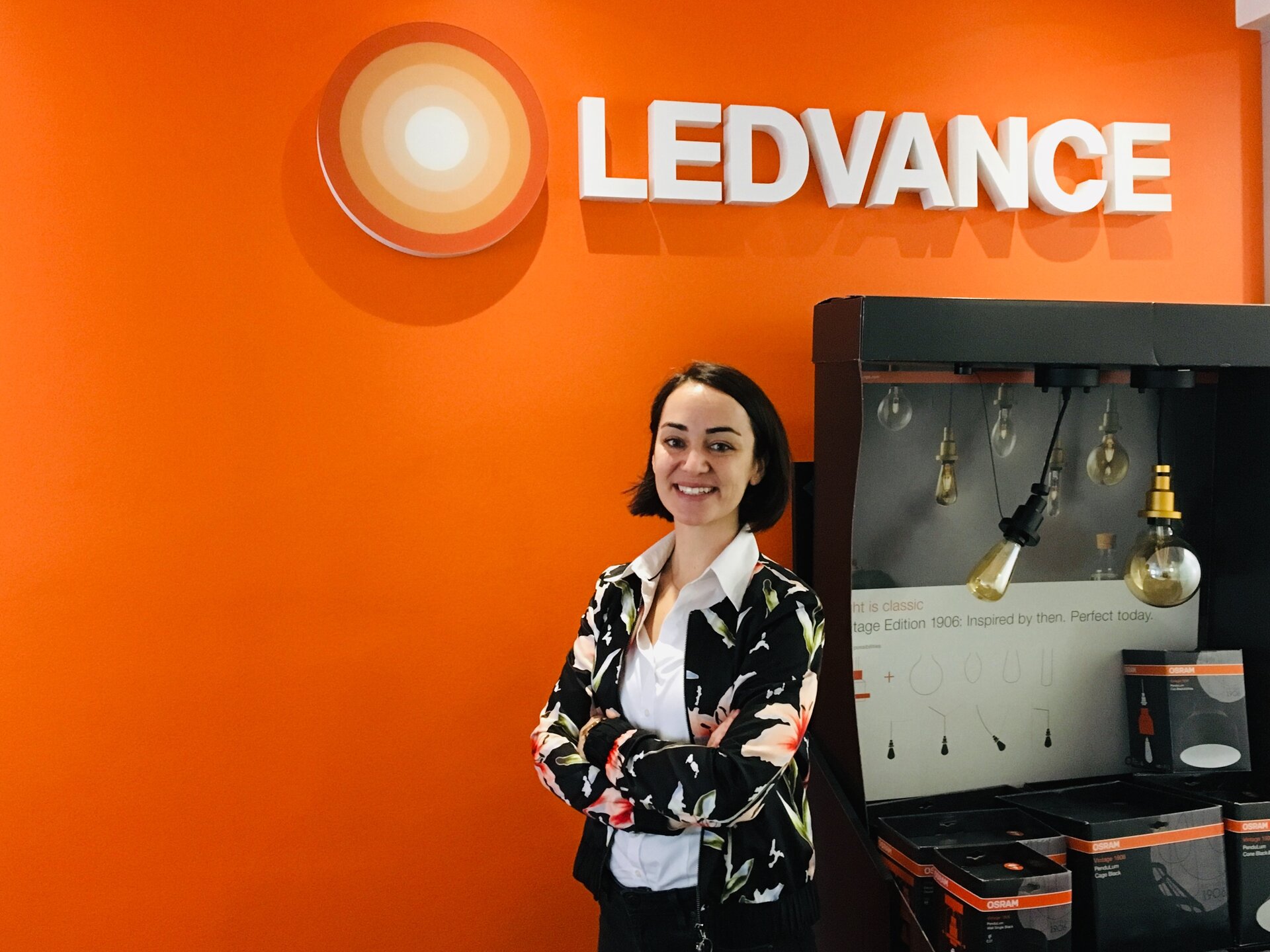 2. What did you do before you joined LEDVANCE?
After my university degree in Finance and Information Management in 2010, I started working at a research department while pursuing a doctorate. I quickly realized that I prefer being on the business side instead of academia, so I quit and joined OSRAM in 2012 in the strategy team in Munich.
3. What do you like about your job? And what do you like less about it?
I truly appreciate the changes and different opportunities that I have had within the company. I loved building a startup within a large company with the luminaire business. Now, I enjoy driving the country strategy and being part of all aspects of the business.
4. What is LEDVANCE? / How would you describe LEDVANCE?
LEDVANCE is a young company with over 100 years of history. We are a bright orange light that sticks out from the masses.
5. If LEDVANCE were a person, what would its 3 most striking characteristics be?
The most striking characteristics would be: entrepreneurship, always challenging the status quo and reliability.
6. What would you do if you weren't working (at LEDVANCE)?
I would get involved with education, I am passionate about helping children and young people get the right skills and conditions to become successful.