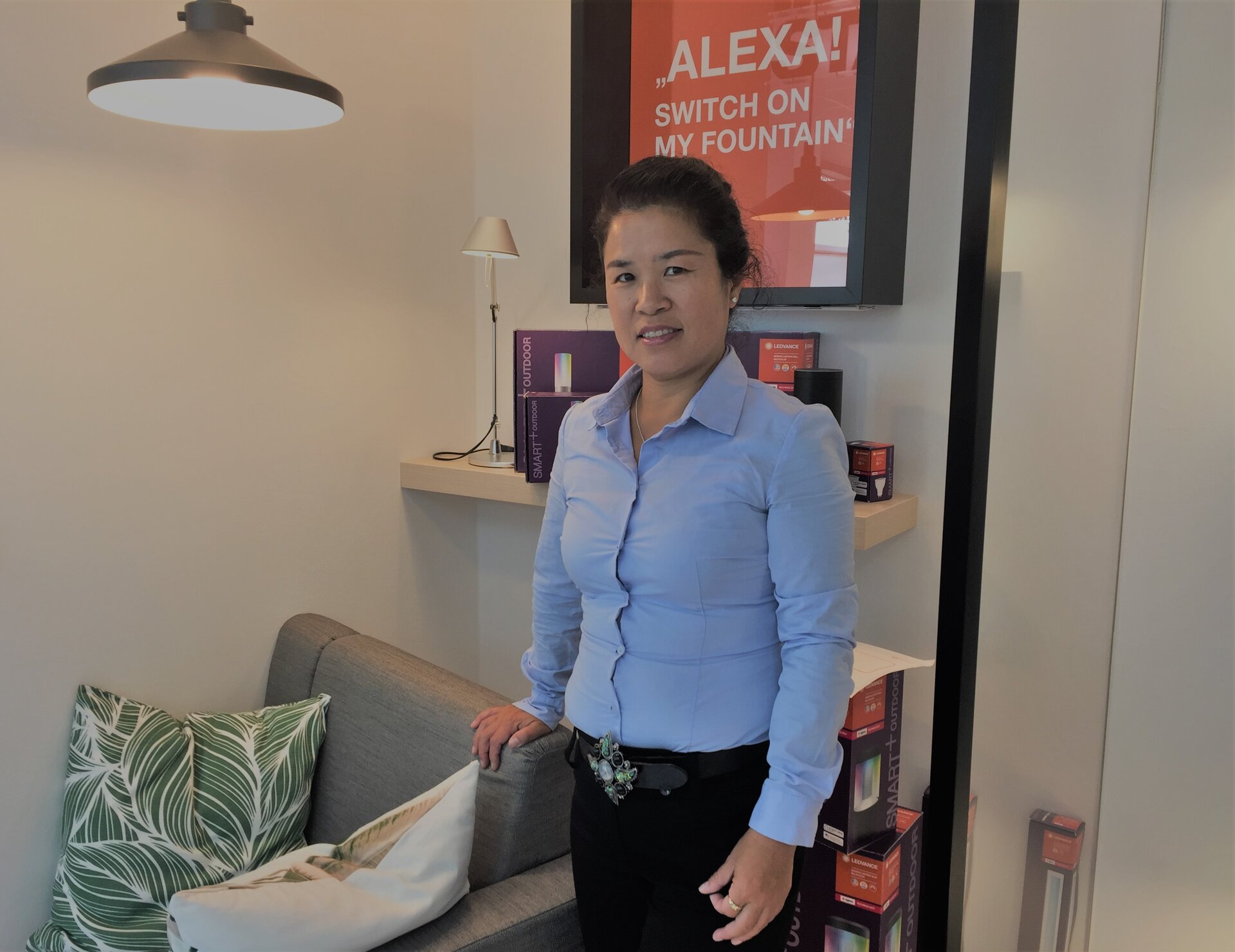 2. What is your favorite LEDVANCE product and why?
Smart Plug and Smart Outdoor Plug are my best ever products developed. Firstly, because its function is so unique and simple to transfer to all conventional electric devices including light to the smart version. Secondly, I have succeeded in solving all the technical problems and unexpected quality issues. Lastly, they are top sellers among the Smart Portfolio, contributing over 40% out of total sales.
3. What do you look forward to when you go to work in the morning?
Smart lighting products are much more complex and consist of several factors compared to conventional light. The success of smart products is how quickly and smoothly we can solve unexpected and complex problems. It may sound funny, but every morning in the car I look forward to both facing new problems and solving them all. There is no problem I cannot solve.
4. If you had three wishes, what would they be?
To beat Philips Hue in the smart lighting market

To travel to Cuba for a few months to attend a Latin dance school

To open a local sales office in North Korea when the country opens the market

5. If your life were made into a movie: Which actor would play you?
I would be excited to play the role of Scarlett, which was played by Vivian Leigh in the movie "Gone with the wind." Scarlett inspires me with her ultimate self-esteem and immense desire for achievement. Especially her power of emotion and attitude to her life is really touching "After all, tomorrow is another day."
6. How does a perfect weekend look for you?
I feel most rewarded when I sit in the sauna sweating after spending weekends on mountain slopes skiing and snowboarding. Sore muscles all over the body after intensive sport activity give me the feeling of being alive.