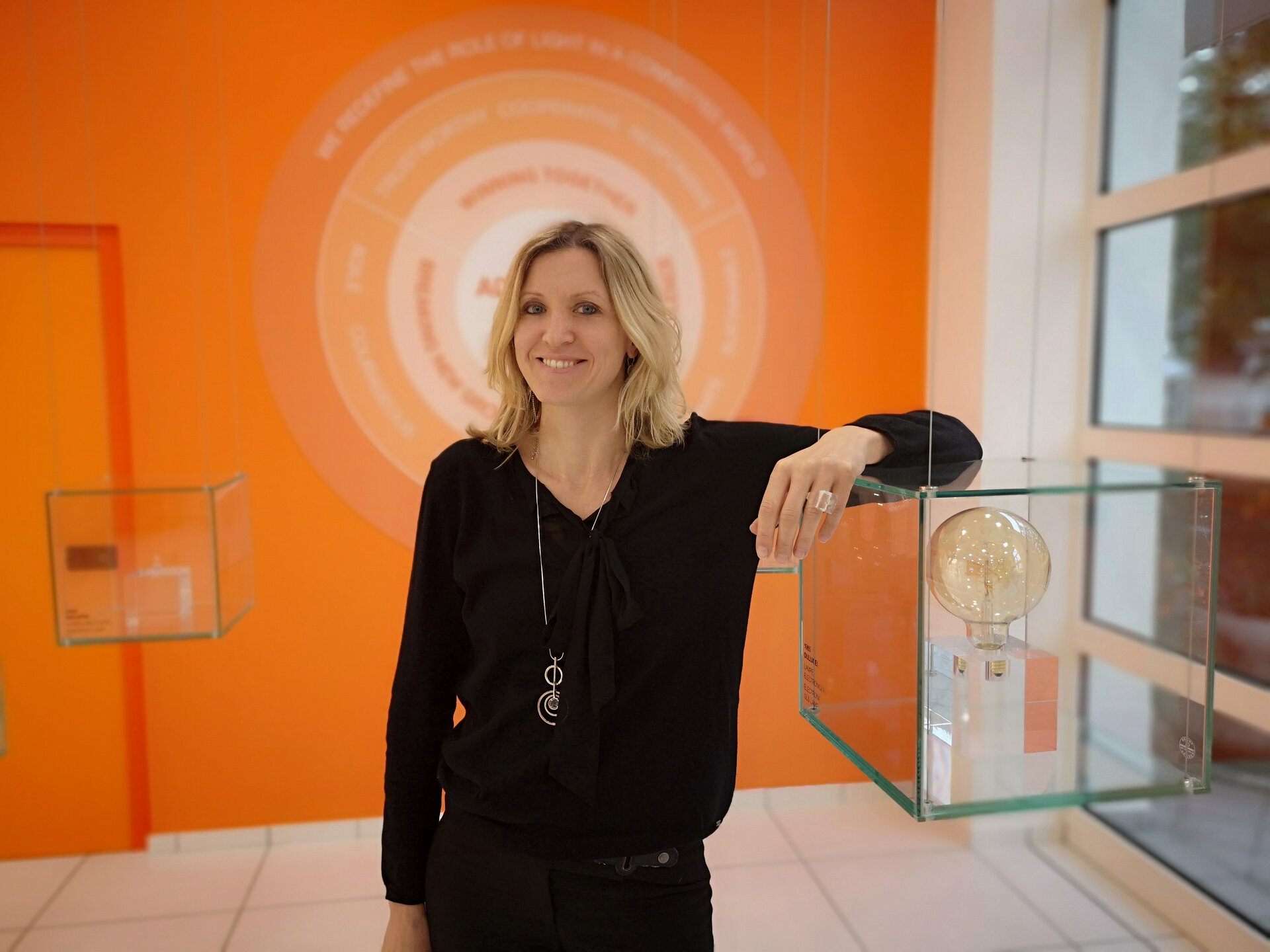 2. What did you do before you joined LEDVANCE?
I always had a strong connection and enthusiasm to and for light. Before LEDVANCE I worked at an OEM and for OSRAM.
3. What do you like about your job? And what do you like less about it?
I really appreciate the variety of my job, from creating brochures to writing interviews, handling with journalists or organizing internal events. Every day a different little challenge, I really enjoy working this way.
I am in contact with different colleagues from various departments to collect information for my different projects. It's important for me to build up good relationships with my colleagues.
When it comes to responding quickly to an urgent issue, I can count on the support of my colleagues. I like this team solidarity we have, it makes us stronger.
4. What is LEDVANCE? / How would you describe LEDVANCE?
LEDVANCE is a new and perhaps unexpected player in the lighting market – we surprise. As a young and dynamic company, with solid experience in the back, we do shake things up and manage to establish ourselves on the market and among our customers.
5. If LEDVANCE were a person, what would its 3 most striking characteristics be?
I see LEDVANCE as a top-level athlete aiming for the highest award: being number one. So like athletes LEDVANCE is ambitious, demanding and challenging.
6. What would you do if you weren't working (at LEDVANCE)?
I think that I would work in the communication area anyway – that's what I like doing. And I would always try to combine job and sport which is the ideal balance for me to feel good day after day.