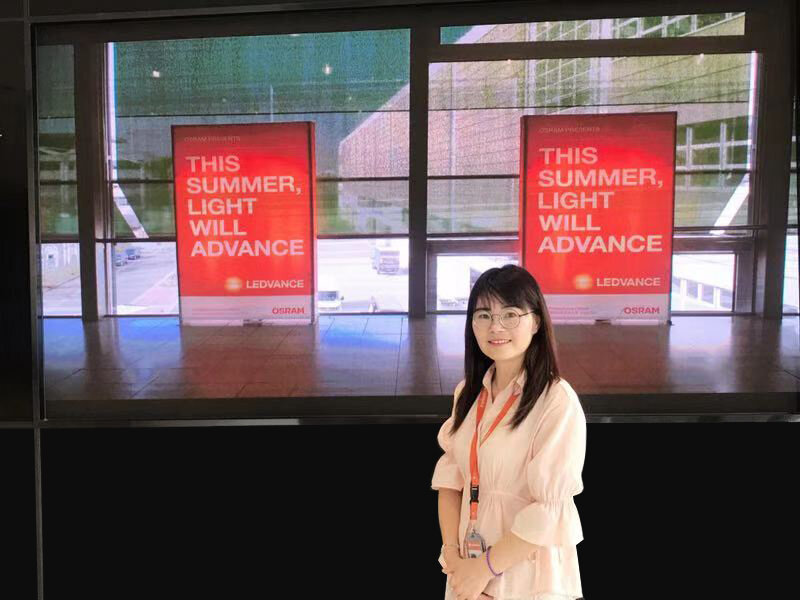 2. What is your favorite LEDVANCE product and why?
May I state that I love all our products? For me every product is like a baby, and we all work together as a team to launch a product. For me, it is just great when all the obstacles have been overcome and we finally can launch the product.
If I had to choose a product, I would choose our smart products. They are really helpful in our daily life. We should continue to develop more and more smart products to lead the industry.
3. What do you look forward to when you go to work in the morning?
Our world is changing every day, at a rapid pace. The lighting industry is also changing. I look forward to contributing as a team member and manager to the challenges we face every day, and it is also very satisfying to make things happen.
4. If you had three wishes, what would they be?
As a mother, I want my daughter to grow up happy.

As a manager, I wish that my team and I can contribute to the development of our company.

As an individual, I wish everybody in my family health, happiness and kindness.

5. If your life were made into a movie: Which actor would play you?
It is difficult to pick one actress. If I had to, I would like the famous Chinese actress Zhang Ziyi to play my life. She is a lady with a smart mind and a strong heart.
6. How does a perfect weekend look for you?
Waking up in the morning without an alarm clock, having breakfast with my family and listening to the sweet stories of my beautiful daughter. Spending a lovely afternoon in nature and just having a great time with my family.