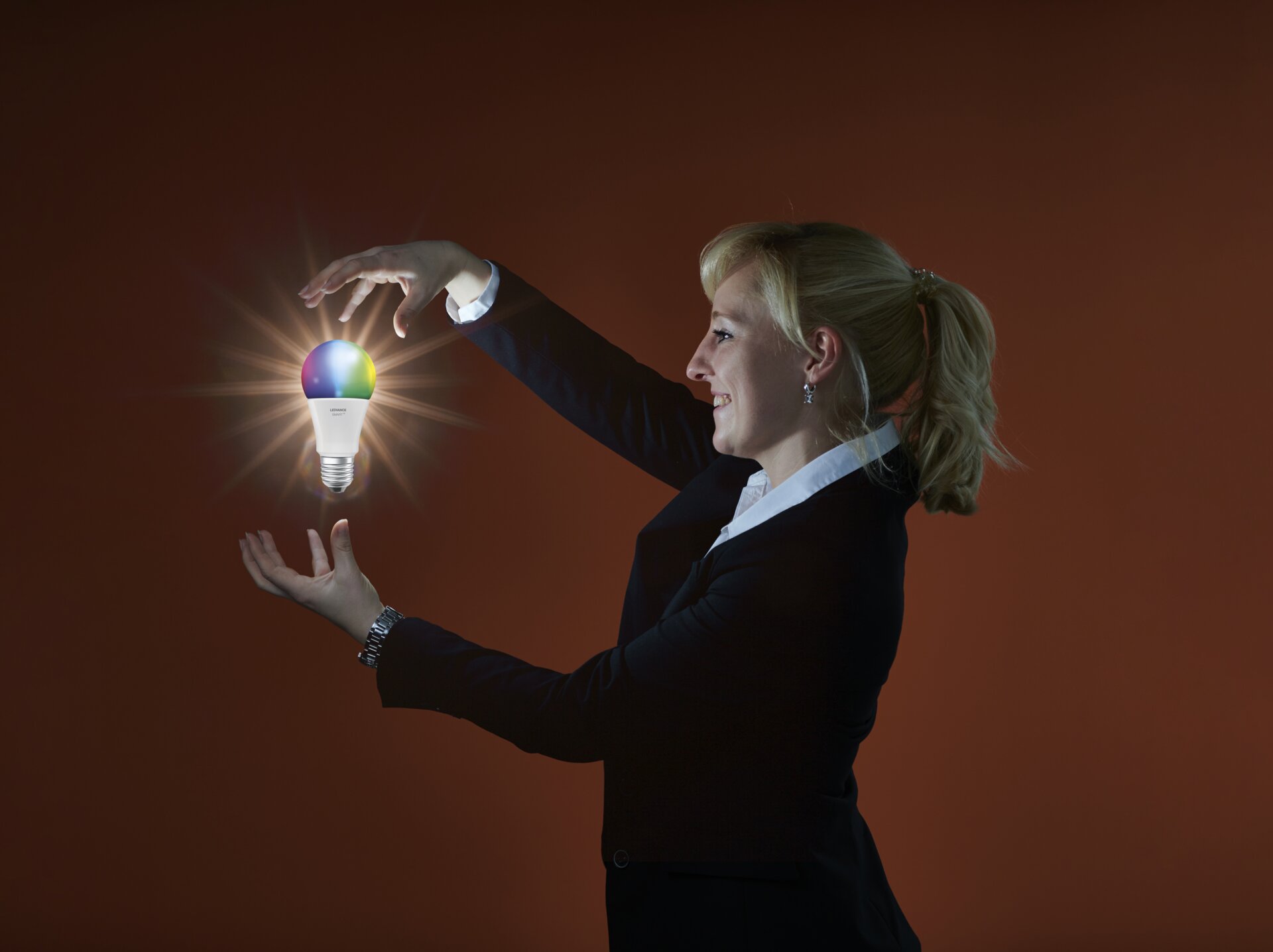 1. What is your favorite product officially called and what is your internal nickname for it?
According to the packaging, my favorite product is called "Classic E27 Multicolor". Sometimes we simply call the lamp "RGBW" – because of the colors red, green, blue and white. I also call it "magic lamp" as it allows you to actually do everything you want with light. You can operate it from anywhere, set all colors and dim it as you like. So, you see, it is a real magic lamp.
2. What is the "superpower" of your favorite product?
The lamp's superpower is that it really fulfils every lighting wish, and that even by voice control. It can not only be controlled via the light switch, but thanks to Bluetooth also with an app via smartphone or directly via smart speaker. If you don't want to use your mobile phone or smart speaker, you can also connect the lamp to sensors, for example. In this case the light goes on automatically as soon as you walk past. You can also create your own individual lighting settings for any mood. For example, you could set up the "morning light" setting to start the day well.
3. How does your product represent the principles and ambition of LEDVANCE?
"LEDVANCE goes smart" is currently a key topic for us. We work together with top-class partners and must of course deliver correspondingly high quality. My favorite product is part of this smart innovation and makes it possible to improve and even manage well-being with the help of light.