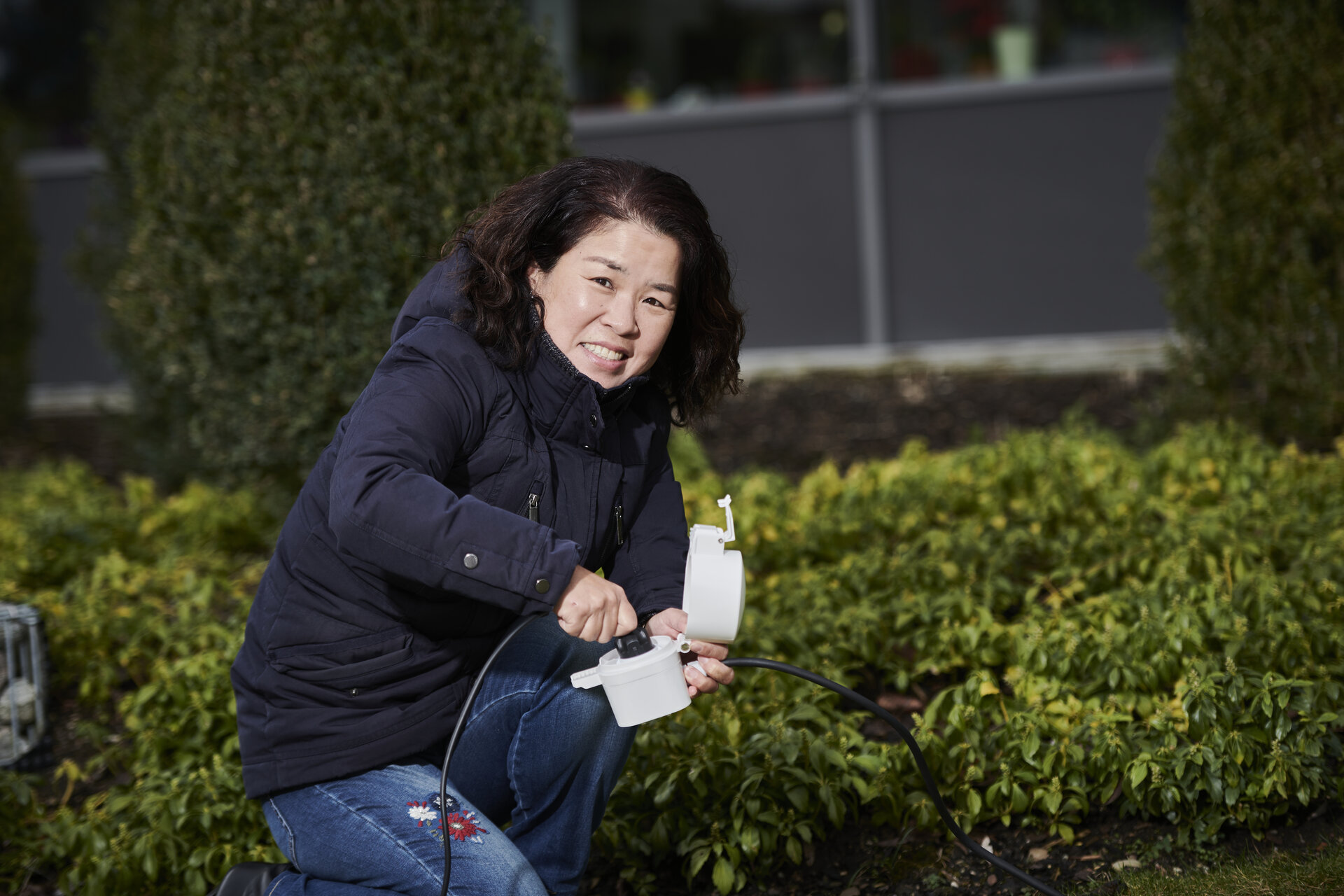 The favorite product of Helen Jeong, product manager at LEDVANCE, turns your balcony or garden into a smart area.

1. What's your favorite product's official name and what's your personal nickname for it?

My favorite product is called "Smart Outdoor Plug". It's a plug-in device that helps you to turn so far non-smart technologies into smart products. And not only in your home or office, but outside your living rooms. The product is waterproof and even really bad weather as we have experienced it in Munich last week, cannot shock it. You see it's a great product, but I have not been able to think of a suitable nickname yet. Maybe someone else has an idea for a nickname?

2. What is your favorite product's "superpower"?
The "Smart Outdoor Plug" gives you easy remote-control over all electrical products outside of your house. This can include technology on your balcony like lights or in your garden like a water fountain. You can comfortably control all those products via your smartphone or just by using your voice via your smart speakers. So, you don`t even have to go outside to control your outside applications. You could even set-up a specific time schedule which for example works perfectly for Christmas decorations.
3. How does your product represent the principles and the ambition of LEDVANCE?

Outdoor areas are the perfect environment to apply all the new smart technology that LEDVANCE has to offer. With the outdoor plug we also set high standards when it comes to quality. Our product is very robust and can be used with all regular products that you want to plug-in.