A PERFECT START INTO THE DAY
LEA PAUCKSCH, PRODUCT MANAGER CLASSICS SPOTS EUROPE WEST
Lea Paucksch, product manager at LEDVANCE, sends a real wake-up booster into the race as her favorite product.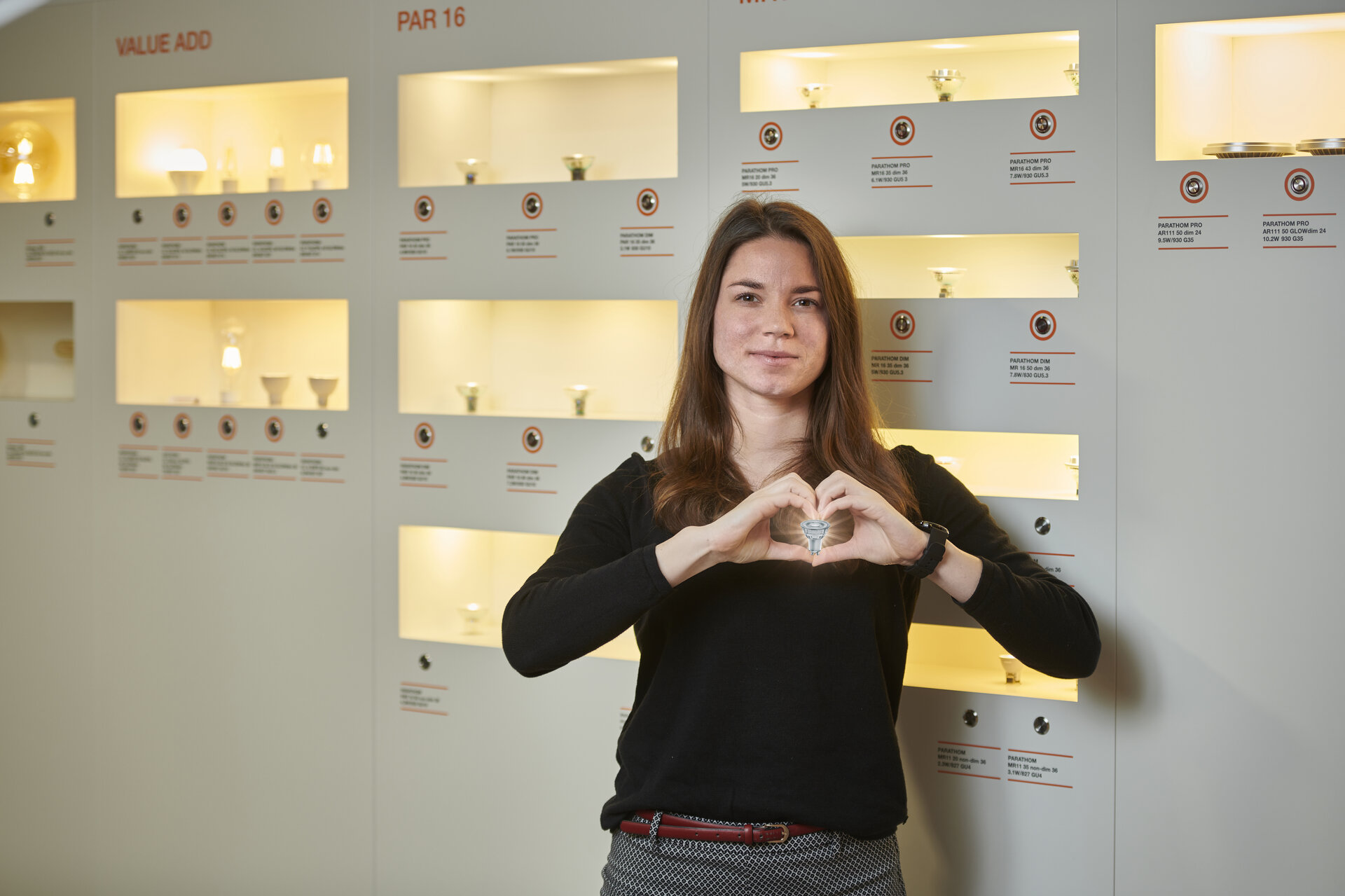 1. What is your favorite product officially called and what is your internal nickname for it?
I brought you the "Par 16 Glowdim" today. This is a lamp that can be dimmed continuously from 1,800 to 2,700 Kelvin. I really don't have a nickname for it. But "Wake-up light" might be appropriate. It is the first light that I consciously switch on in the morning and that accompanies me when I wake up. The dimmed light makes it easier for me to start the day when I'm not really awake yet.
2. What is the "superpower" of your favorite product?
The lamp can be continuously dimmed and changes both the light color and the light output. In addition, it can be easily controlled with a dimmer and installed in almost all applications. This makes it a real all-rounder.
3. How does your product represent the principles and ambition of LEDVANCE?
At LEDVANCE we have high quality standards for our products. Our dimmable lamps are therefore extensively tested on a wide range of dimmers before they are launched. This ensures that the lamps are compatible with as many different dimmers as possible. That is why we check the most common dimmers annually. This is the ambition of LEDVANCE, which also applies to the "Par 16 Glowdim".